VPN speed test for ibVPN, United Kingdom, Europe, May 2018, all protocols available in their client application.
Facts about testing:
VPN provider: ibVPN
Month: May 2018
Test Client location: London, United Kingdom
VPN Location: United Kingdom
Destination service or website that is accessed: United Kingdom
VPN protocol:  L2TP, IPSec/IKEv2, SSTP, OpenVPN, PPTP
Operating system: Microsoft Windows 10
Video of the test: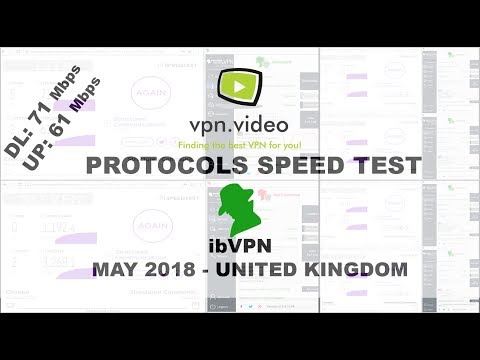 WANT TO KNOW MORE ABOUT US?
Come and find out more about who we are and what makes us tick.
We aim for full transparency and accuracy. As technology experts with 20+ years in the field, we strive to educate those who wish to know more.